AEPI MANAGEMENT BOARD STATEMENT
AEPI works in the public interest, and on behalf of those who are both donors and beneficiaries to and from our work, we are committed to holding ourselves accountable and being transparent in all areas of our work. We have a no-tolerance policy to bribery and corruption and have procedures are in place to ensure firm checks and balances on all finances. No one person is authorised to make a serious financial commitment on behalf of AEPI.
We value our donors as our partners in achieving the important mission of AEPI. We are committed to honouring our donors trust by treating their money with all due respect, ensuring that as much money goes to programmes as is possible. We have quality controls and regular reviews, monitoring and evaluation on how our spending measures against results, from which we are in a constant learning process to ensure we do even better in the future.
CONTACT
Should you have any questions, suggestions or complains please write to the Director Operations m.verweij@aepi-international.org. All such messages will be taken seriously and addressed by the Director Operations or, where necessary, the Management Board.
In keeping with its vision and values, AEPI is committed to maintaining the highest degree of ethical conduct amongst those representing the organisation, both internally and externally. This includes its leadership, Members and all consultants hired to execute work in AEPI's name. This Code of Conduct details AEPI's expectations and forms part of an agreement made with anyone representing AEPI. Breaches of the Code of Conduct are grounds for termination of a working relationship.
ANTI-BRIBERY & ANTI-CORRUPTION POLICY
AEPI has a zero-tolerance position on bribery and corruption.  Our Anti-Bribery & Corruption Policy sets out the responsibilities of AEPI and those who work for us with regard to observing and upholding this position.
MONITORING AND EVALUATION FRAMEWORK
How AEPI measures and makes visible the results and impact it achieves in its parliamentary support programmes.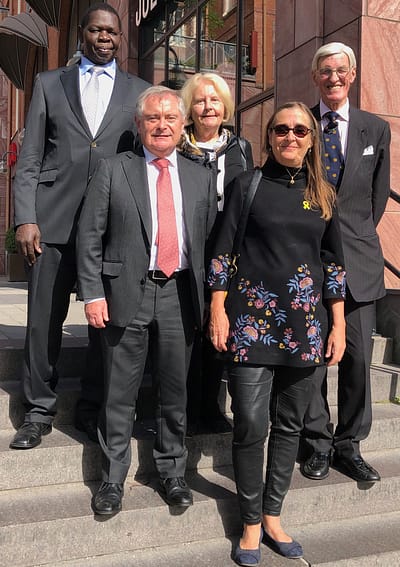 FINANCIAL POLICY
AEPI is committed to keeping its financial affairs in good order, meeting recognised international accounting standards, and robustly transparent. Whereas in most accounting, the principle of "two pairs of eyes" is necessary to ensure transparent bookkeeping, AEPI takes it one step further and will work with "three pairs of eyes".
The purchase of goods and services is necessary for the smooth operation of AEPI. To manage the organisations resources efficiently, a Procurement Policy needs to be in place to ensure best practices are followed.
This policy gives the guidelines for all travel made by the AEPI Management Board, members, specialists and consultants at the request of AEPI.