Meeting with speaker of EALA
On Thursday 21st June, Rt. Hon. Ngoga Martin, the Speaker of the East Africa Legislative Assembly (EALA), invited AEPI's Director of Programmes Africa, Mr. Innocent Minega, to a meeting. Mr. Minega was asked to brief the Speaker on progress in creating course content for the EALA-AEPI learning alliance platform and the planned launch of the online courses. AEPI is currently supporting the East African Parliamentary Institute (EAPI) operationalisation by creating course content.
On the recommendation of the EALA clerk, Prof. Mihyo Buberwa Paschal has been working with AEPI to produce online course content and was therefore also invited to the meeting.
The Speaker expressed his appreciation for the methodology AEPI has applied and commended the innovative idea to host these courses online to comply with covid19 – prevention measures. He also welcomed the idea to open the courses for the entire East African Community parliaments. The online platform has been built to accommodate multiple users simultaneously, provided they seek accreditation from the host who is based at EALA.
The launch of this platform ealaaepi.org, and approval of the administrative structure of the institute, is slated for September 2021 at the EALA parliament in Arusha. The Speaker will endeavour to see that the event has the support and attendance of all speakers of the six parliaments in the EAC.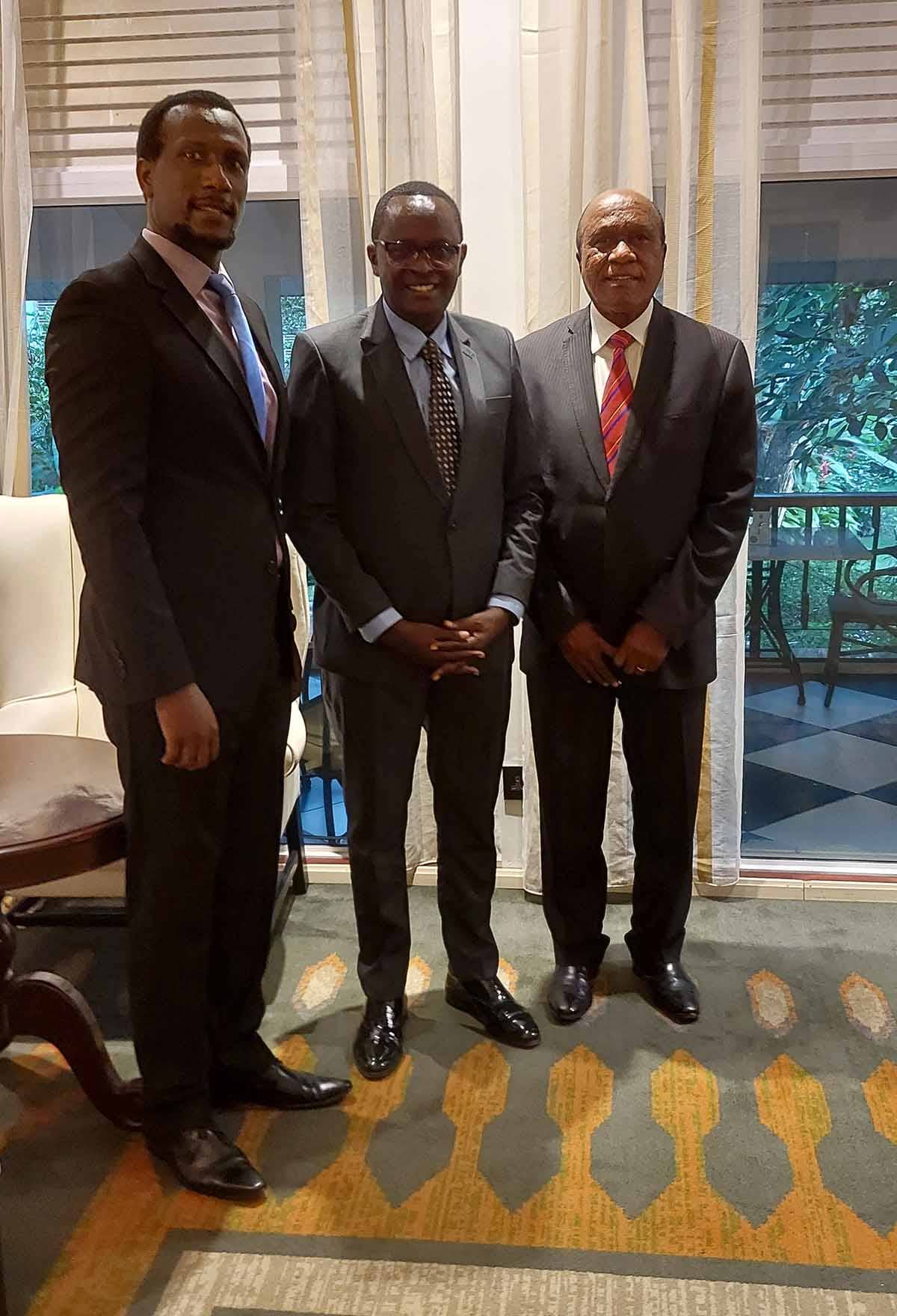 Rt.Hon. Ngoga Martin, Speaker of EALA, flanked by Mr. Minega I., Director of Programmes AEPI on his right and Prof. Buberwa M. Paschal, trainer AEP on his left.